TBT: I finally remembered what I was originally intending to mention on Thursday!
I love to re-purpose things in ways never intended by the manufacturer. I scraped the litterboxes clean with a 6" wide plastic putty spreader for years, for example, before I realized the fireplace shovel was even better. A clean litter scoop (for filling from a tub) in the pet department cost $6 and I found the same scoop (for bulk nails) in a hardware for $4. I fixed a floor hole in a roommate's old VW Bug with an old spark plug once. You get the idea.
Well, I found the coolest litterbox-cleaning tool ever a couple weeks ago. I was looking for something in a DIY store and walked past a shelf of "taping knives". And stopped to stare at them. They looked interesting.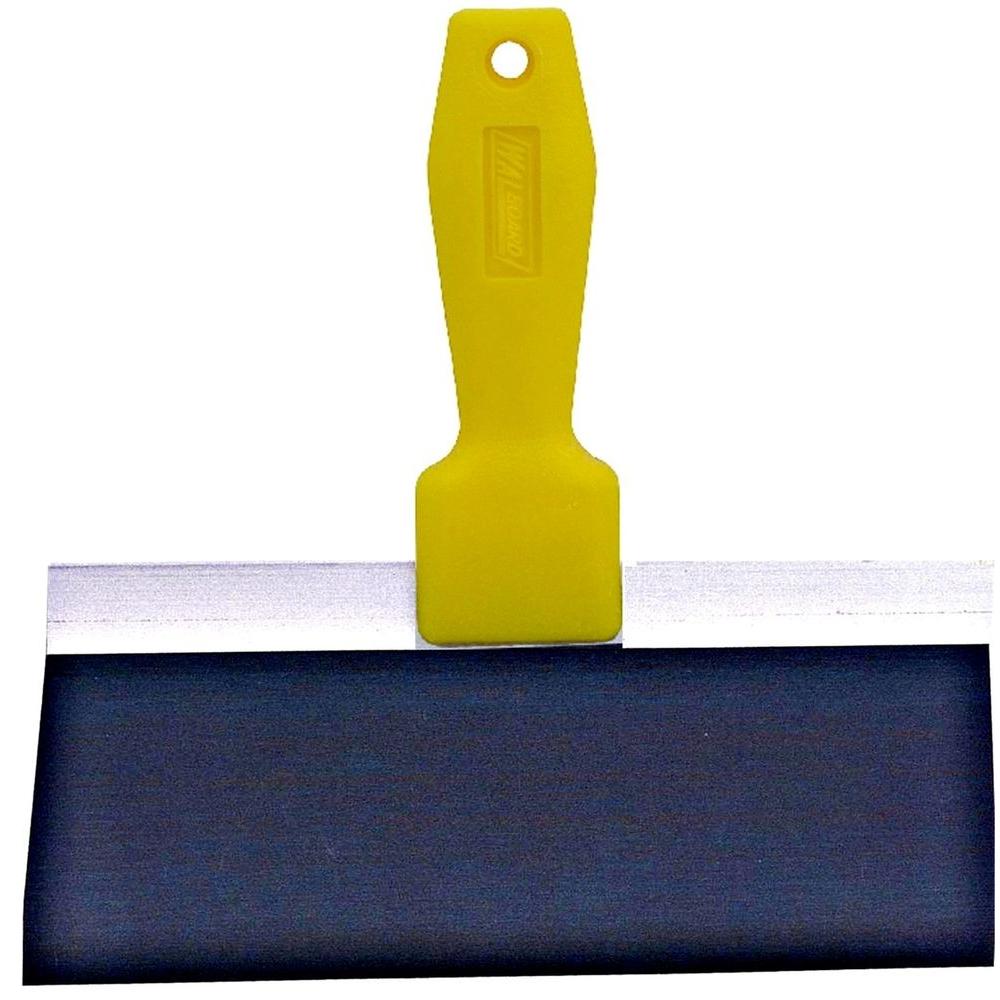 And it struck me! Litterbox... The blade is thin but strong metal and the handle is firmly attached. The 10" size fits most litterboxes.
My memory may not be what it used to be. I'm constantly moving around in the kitchen to grab something only to forget exactly what I was reaching for. But my hand is within a foot of it, so I glance around quickly and see the right object (usually something like ice cube trays that have no specific place to be - I keep mine on top of the M/W).
As Mom often said, "Getting old isn't for sissies". Speaking of which, I was in the grocery store the other day and kneeled down to look at something on the bottom shelf and complained a bit out loud as my knees objected. An older lady next to me said "getting old is hell, isn't it"? But in my case, kneeling is a relief. It's standing back up that's hard.
I tend to stand almost all day long. One of the best moments of my day is when I get my dinner on the TV tray and sink into the easy chair. AAAHHHHH, it feels so good!
So anyway, I went to clean the litterboxes Friday and saw the taping knife and thought "AHA, Thankful Thursday"! So I wrote "taping knife" on a napkin and set it by the computer so I woudn't forget again. And just got to it today.
So give a taping knife a try; you'll like it...